I am walking a fine line psychologically lately. I'm sure that it is partially due to exhaustion from my recent illness and the illnesses of my children. And then there is William's first Neurology follow-up on Friday morning looming out there. Certainly doesn't help.
Mostly, though, I think I am having a hard time finding balance these days. William's extreme need for holding, bouncing, rocking, singing has left me little time for my precious Margaret (or my husband or myself). I can see in Margaret's eyes how much she misses me and how sad she is sometimes when she wants to play/cuddle/just be with me but I can't because William is screaming his head off. I miss her so much. She has even started pushing me away now when I do have time to spend with her. She will whine and try to smack me until I leave her alone. Makes me so sad.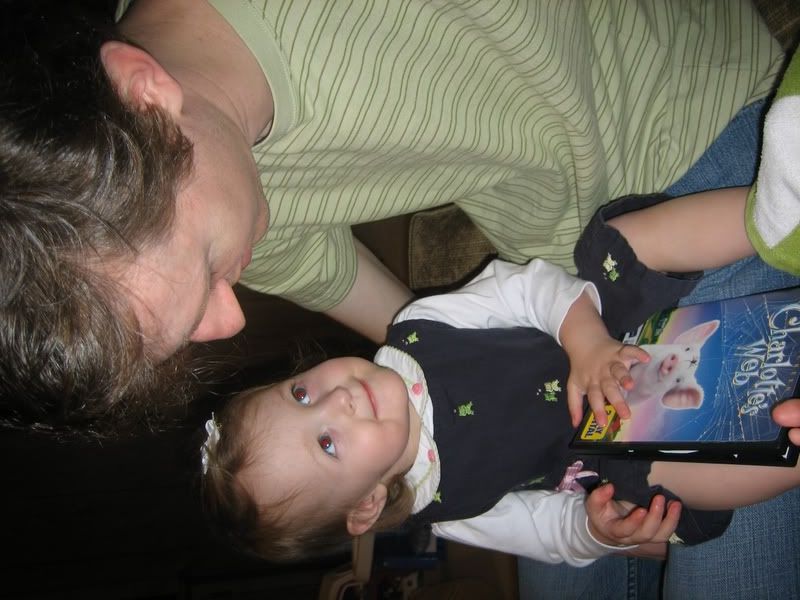 And William's appointment... Let me just say that I love William's (Margaret's) physical therapist. She has moved her schedule around so that she can go with us to the Neurologist on Friday. I know that this is a wonderful thing to have her want to be so involved with his therapies. But, honestly, it kind of scares me. Yes, I can tell that he has issues but it makes me wonder if he is very severe for the PT to care about coming so much. I am just going to hope that this is because she genuinely cares about us and not because she is super concerned about his future abilities.
Developmentally, William is doing okay for his age, I think. He does have tone issues. And his legs are already scissoring. But he can lift his head and chest up during tummy time without relying too much on his his high tone. He has started to swipe at toys when he is on his back. Lately, too, when he brushes his hands on something, he grabs (always misses) and brings his hands towards his mouth. One day a week or so ago, he actually got his thumb in his mouth (with some side lying help) and sucked it like mad. Ever since, he has been trying like crazy to get his fist to his mouth. His head control is still not the best but I'm wondering how much that has to do with his vision. When he is on his back, he tends to look to the right or left instead of holding his head at midline. He CAN do it, but I think that since his vision may not be the best, he doesn't have any motivation to hold that "hard" position.
Vision wise, he seems to have improved over the past couple of weeks. He doesn't whip his head around as much any more and he seems to be able to find my face some of the time now. I still have to make noises to get him to look for me, but he at least can see where I am. Every now and then, he will even look at my eyes.
Margaret floored me a few days ago when she walked across the room. She hasn't done anything close since... hopefully soon. I think that the antibiotics she is taking have made her feel not-so-hot and she has been a bit less active. When she gets better, I hope that she will be up to more walking. Her snail's pace has me always on the edge of my seat.
... I will add pictures later when I have a few more minutes to spare...