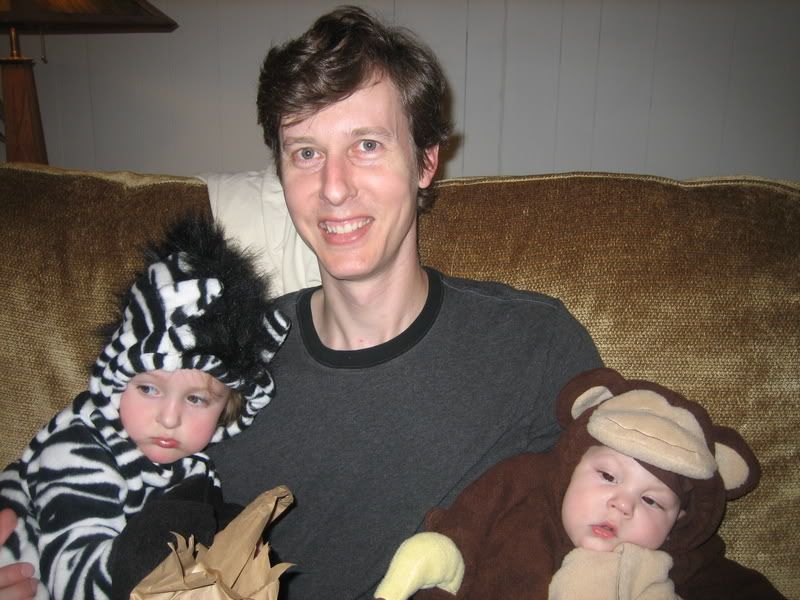 I have been so bad at updating. Things are just so busy these days. I haven't even done a post about our Halloween!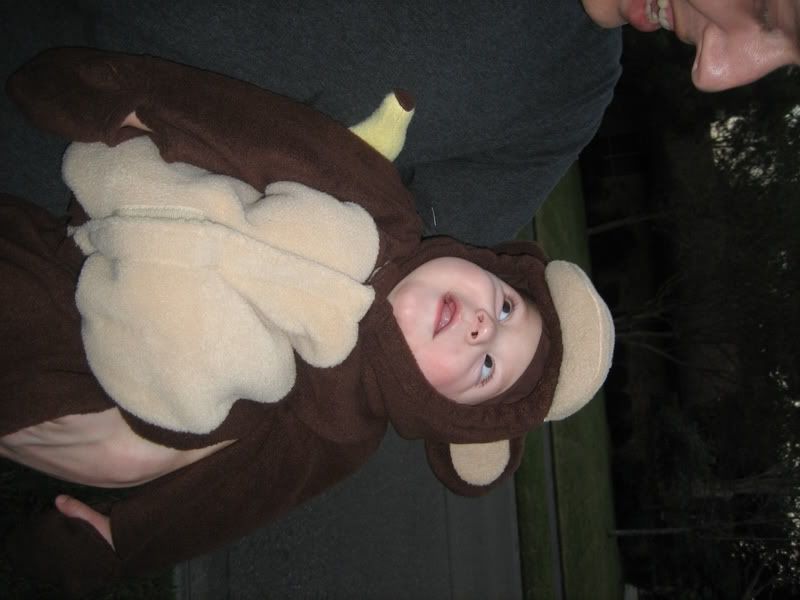 Halloween here was HOT and the costumes were like little roasting bags for my babies! They didn't seem to mind, however. William loved being outside when the sun was not as bright (he has some photophobia) and was so calm! He did a lot of staring at his Daddy, who carried him for much of the night. Margaret also had a great time. It didn't take her long to figure out that people were giving out candy and she loved grabbing what she wanted out of the bowls. She also knows no fear and walked right into a few houses and explored. Most people thought it was really funny but it kind of scared me...
Thanksgiving was good even though William had been fighting a cold. Our family took the five hour drive and spent the holiday with David's parents. Margaret refused all Thanksgiving food. William threw up about four times. It was the best Thanksgiving in a while... since 2004. 2005, fresh NICU graduate sequestered for the winter. 2006, in the hospital days from having Mister. This year was nice in comparison!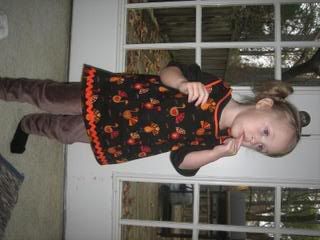 William is now over his cold. He is a baby who does the cough-n-puke so I'm sure he has lost some weight. There were several days when he kept no food down at all. Margaret has a bit of a runny nose today. Daddy is snorty and I've got a bit of a throat tickle... I'm praying this is short lived. I was hoping that this winter would be more "well" since it is M's second at Mother's Day Out. She is certainly getting over her colds faster but I still get everything she brings home. Blah!