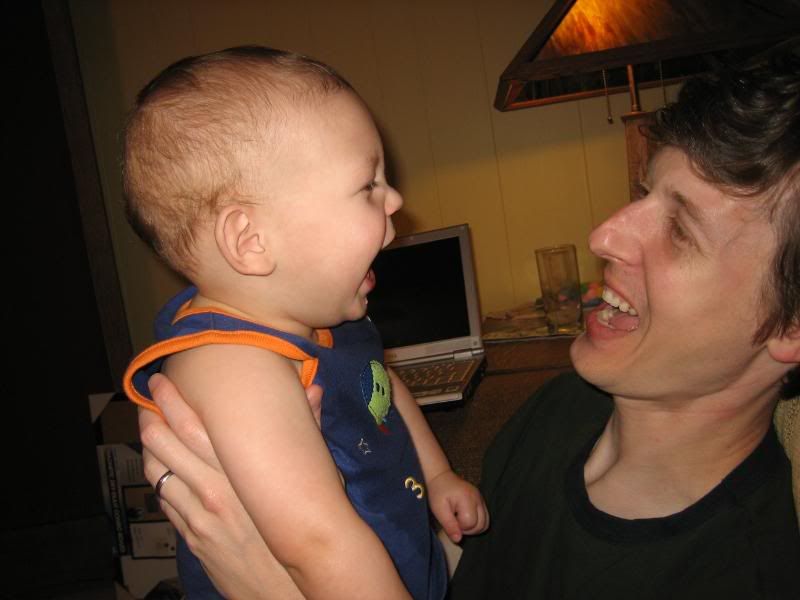 I am the crazy lady who comes up to you and wants to talk about your disabled child. Or if you are disabled, I chat your ear off... asking a million questions. I am sorry if I freak you out. I'm just looking for some reassurance and guidance on this crazy ride.
Over the past few months, I had noticed a man who grocery shops at the same store I go to. He is in a wheelchair and seems to have CP involving all four limbs. The first time I saw him, I was so happy to see such a well functioning adult with Quad CP- he is a great driver and also speaks well. Such a relief to see as a Mom.
So over the past several weeks, I have been building the courage to speak to him. I am always so worried that I will offend someone when I approach with a head full of questions. But this past Tuesday, I got over my nervousness and approached him. And, wow, I'm glad I did.
Cory is an LSU alumnist who serves on the City Council for the Disabled here. He knows all the best doctors and treatments in our area. The depth of his knowledge is remarkable. Some of his personal story is heartbreaking since he now has complete hip dysplasia due to not receiving services at a young enough age to slow down his hip deterioration. But he is doing so well. It eases the worry in my Mama heart.
Sometime soon he and William will meet. And William will have another very valuable player on his side.
Thank you, Cory! I am so happy to have met you!