I'm a lucky Mama. I know a lot of people who may find my blog by accident or by searches may read my family's story and think it tragic. But I don't, not really. I've really been doing some serious soul searching these past few months. The kind of search a person does when their lives take them in a completely unexpected direction. And I have am much more at peace with how things have unfolded.
My daughter was born at 27 weeks. My water broke at 22 weeks. I was told she would not live. But we proved those doctors wrong! As a team we are unstoppable! Every morning when she wakes up, every minute when she is running from a diaper change, every goodnight kiss reminds me of the incredible battle we won to have her here with us. I am so grateful for her life, her smile, her love. She is my Heart.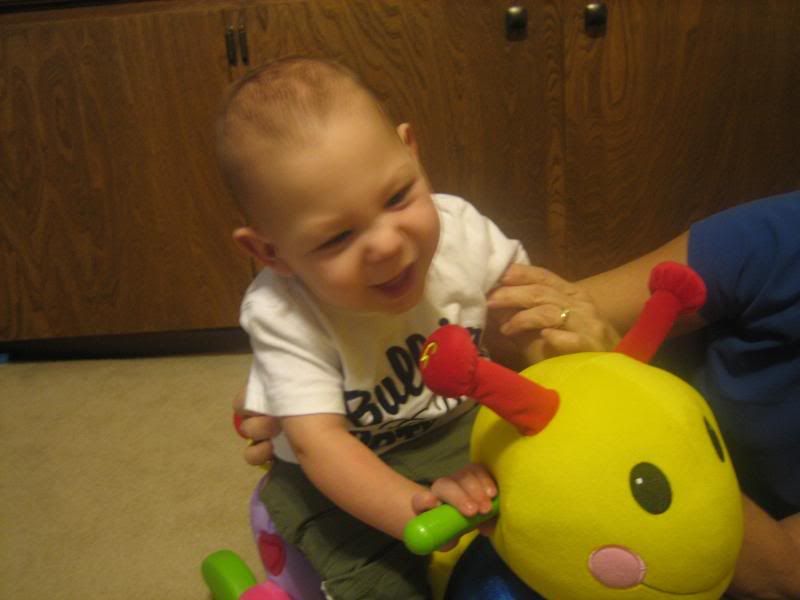 And my son. My son. He is nothing less than a Badass. Born at 28 weeks measuring a huge 3 pounds 7 ounces and 17.5 inches long, he is still a BIG Boy. William suffered extensive brain injury and his optic nerves are malformed. Many who have not expected much from him have been impressed by his drive and craftiness. My Mister has learned to overcome some of his spasticity and is gaining function due to sheer determination. Once he could not bring his hands to his mouth. Now, he can! Once he could not hold a toy at all. Now, he can! Once he was expected to have no mobility at all, ever.... Here is the big one... are you ready.... ???... He is starting to combat crawl. I wish there were words to adequetly describe how hard Mister works to do these thing. How he tries over and over and over... he gets so frustrates and "yells" about the things he can't quite do. But he is learning. What a wonderful thing to be able to witness first hand- the sheer power of determination. Driving forward, achieving the unachievable. My little guy. My Hero.