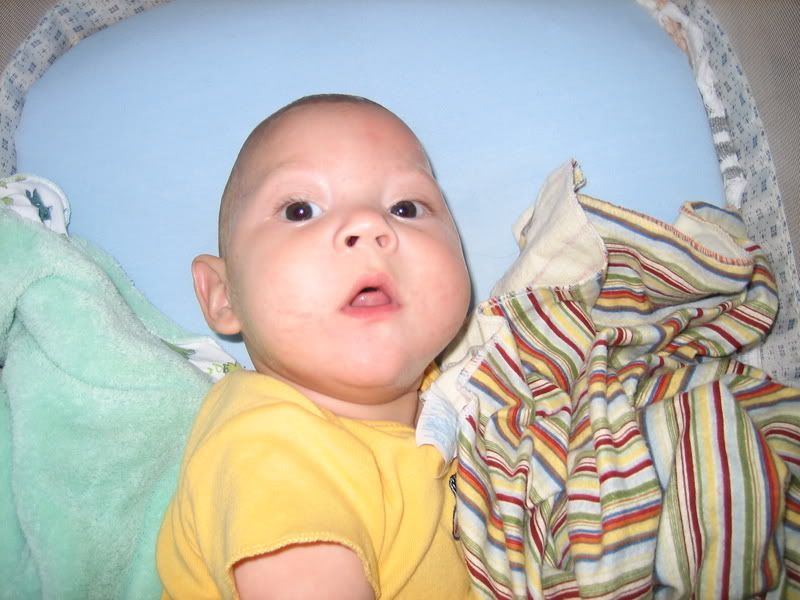 When I first found out that William had a brain injury, I knew there was another Mom with a son in the NICU who had also just found out about her son's brain malformation. We met in the family waiting area one day, cried together, and shared hugs. It was nice to share stories and those grieving hugs were so comforting.
But there was something about the meeting that has been eating away at me since. When exchanging stories and the prognosis the doctors had given each of our sons, she acted like it was the end of the world when I said that the Neuro thought William might not walk independently. I had shared what I thought were much scarier facts like blindness, seizures, possible severe mental retardation but it was only when I mentioned the walking did she have a negative reaction.
I have been thinking about the average person's perceived importance of independent walking since that moment. I, too, used to have that same attitude. Walking was the yardstick by which I gauged a person's abilities. The truth is, I had never actually THOUGHT about it. But I have explored this topic extensively in the past few months. And, I have to say that now I think walking is overrated.
True, there are many obstacles when you can't walk. I think probably one of the hardest must be when you are a child and come to know that you just can't play in all the ways you want to. In general, however, I think that most obstacles are those that just shouldn't be... things that deal with accessibility.
Accessibility should be seamless. The disabled should be able to live, work, and move in this world seamlessly. And it appalls me that in many ways they can't. What even is more shameful is that I never, ever even gave this a second thought until this year. Like most other abled people, I imagine, I assumed that there were always
parking spaces
,
wheelchair shopping carts
,
accessible playgrounds
and
entertainment
,
therapies
, and
equipment
readily available to those who need it. How naive.
Do I still want William to walk? Of course. Do I still use that as a yardstick? Hell NO.